Strategically Partner With

Our team of web development experts
The Web Services Menu
Our dedicated team has you
covered in all 

areas of web development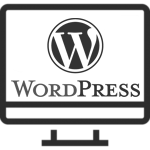 We are specialists in the WordPress platform and can utilize it to solve a wide variety of your business needs. As an open source platform, it is very flexible to meet your unique requirements. There are hundreds of plugins that we can utilize to expand the features of the system as well as being able to custom code plugins and changes to fit your requirements.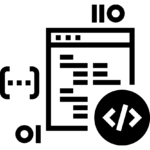 Does your site need a special feature?  We are highly experienced in writing HTML and custom CSS to give your site the exact look that you require.  We go beyond just designing a website from a theme to be able to customize the site and every facet of the behavior of the website to your unique needs. Whether its changing the way a site opens and moves to building custom cron jobs to import data just let us know your requirements and we will find a solution.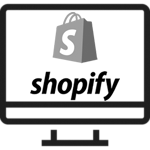 Online sales the future of the economy and your business should be making sales all day every day.  For many of our clients, we recommend the shopify platform for selling of physical products because it is easy to use, integrates well with in-store point of sale systems and has great features to manage inventory as well as shipping and restocking.   We are well versed with customizing Shopify to fit your online store's needs.  At Oahin we have customized templates, made modifications to the CSS and created custom sales funnels using the Shopify platform.

Every great website needs somewhere to live.  We are familiar with working on a variety of hosting applications. Whether it is is a shared hosting instance,  Shared Cloud hosting or a Virtual  Private Server.   We are familiar with setting up and managing via the Cpanel as well as with WHM.  We are well versed in setting automated backups, customized MX records, Foreign Character domains, email servers and more.  Let us setup the best hosting for your website.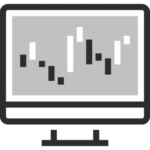 Did you see a website that you loved the look of,  we are able to custom create a theme that is similar to a site that have seen and loved.  We  have experience creating custom themes from scratch and even working from just your PSD images of how you would like the site to function.  All of our customized themes are also fully responsive.

We can help you develop a powerful website for your business. Work your way up in Google rankings to generate a larger number of leads through your website. SEO (Search Engine Optimization) can be used to direct people to your business and social media pages.  We have experience in setting up a website so that it is easily found by Google and Bing using white hat search engine optimization techniques.  We can help your business go from the bottom of Google to a first page ranking.

Just like people get sick, sometimes websites get sick.  We specialize in fixing and repairing websites that have problems with viruses and malware.  We take the time to go thru all of the code and plugins of your site and identify and remove all of the viruses and malware.  We are able to clean and restore websites to working condition in 95% of cases.  If we are not able to restore your website the service is free.  Contact us and let us know what issues you are facing with the security of your website.

1oo% fully customized themes designed pixel perfect from your PSD mockup images. If you have an exact design in mind with images we are able to slice and convert your graphics and layouts into a fully dynamic WordPress website.  For this service contact us and email us or send a dropbox link with the files and pictures showing how you would like your new website to look and function.

Every business needs a logo if you don't have one yet we are able to work with you to design a quality logo fast.  We take your business category and what makes you unique to come up with ideas for a modern and fresh logo for your online presence.  The logos we create are also provided to you in multiple formats and the original design files we create so that you can utilize the logo on all of your web properties as well as in physical printed media.